In the fabric of the textile industry, sustainability emerges as a common thread connecting the past with a brighter future.
In this journey towards eco-efficiency and responsibility, Vilarrasa and Recovo have become intertwined in a momentous collaboration. This alliance not only symbolizes the convergence of expertise and innovation, but also marks a milestone in the creation of a marketing channel that promotes the transformation of textile waste into valuable resources.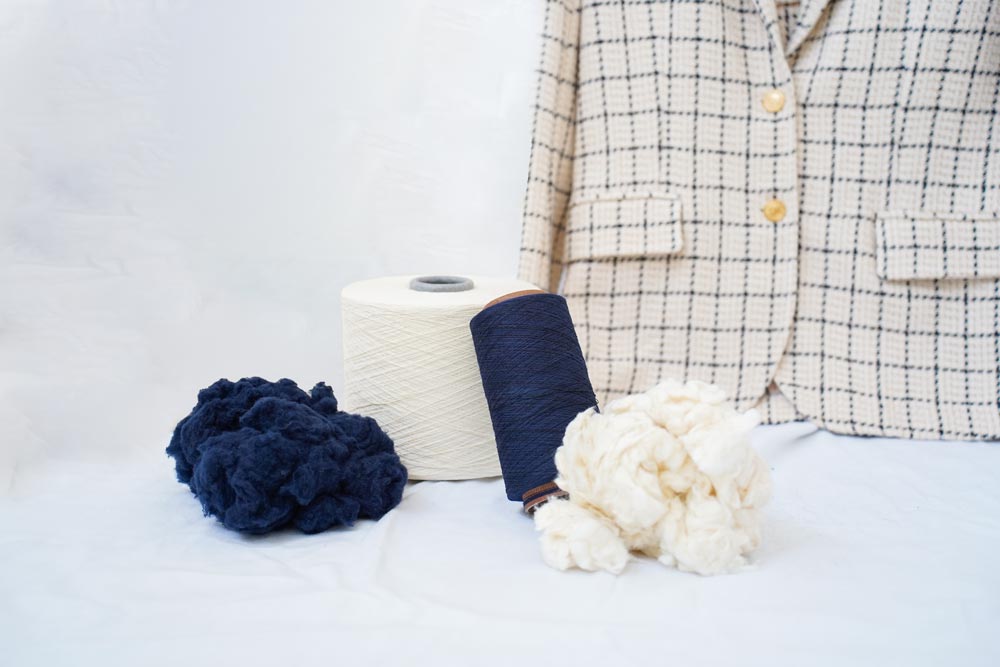 Vilarrasa: quality fundamentals in the production of recycled yarns
Since its beginnings, Vilarrasa has set a precedent of quality and excellence, applying all its experience in the production of recycled textile yarns. Years of refinement and dedication have enabled us not only to master the art of creating high-quality yarns, but also to forge an unwavering commitment to sustainability.
In the textile industry, the synergy between consolidated experience and technical innovation is defining a new era of sustainability. In this context, the alliance between Vilarrasa and Recovo stands as a testimony of strategic convergence to catalyse the transformation of the industry's textile waste into circular solutions.
Recovo: a transformative approach through technology
The collaboration with Recovo, a startup at the forefront of textile recycling, represents a step towards optimizing resources. Through the application of advanced technologies, Recovo has the ability to transform textile waste from the fashion industry into high-quality materials, ready for re-incorporation into the production chain.
Recovo drives circular solutions for the fashion industry, making use of waste as a resource, to bring a positive impact to the fashion industry.
Recovo and Vilarrasa's synergy in the fashion industry
The essence of the collaboration lies in the exhibition of Vilarrasa's products on the Recovo platform. Recovo acts not only as a marketing channel, but also as a vehicle for transformation. Its cutting-edge technology not only ensures product visibility, but also promotes sustainability by providing a viable solution to excess textile waste. The collaboration between Vilarrasa and Recovo transcends mere marketing, as it helps the textile recycling industry to grow, transferring the company's know-how and years of experience, with a great potential to adapt to new market changes.
This cooperation represents a synergy of technical capabilities and expertise in the creation of recycled yarns and circular solutions for the fashion industry. Together, they establish a paradigm of sustainability and technical efficiency that promises a brighter horizon for the textile industry.